Health Club - Spa - An excellent spa with sauna, steam bath , Jacuzzi and massage facilities is a popular place for golfers and dependent members.
Gymnasium - An airconditioned gym is fully equipped with all modern healthcare and fitness machines under the supervision of qualified trainers.
Terrace - Huge terrace is available to host rooftop parties for the members.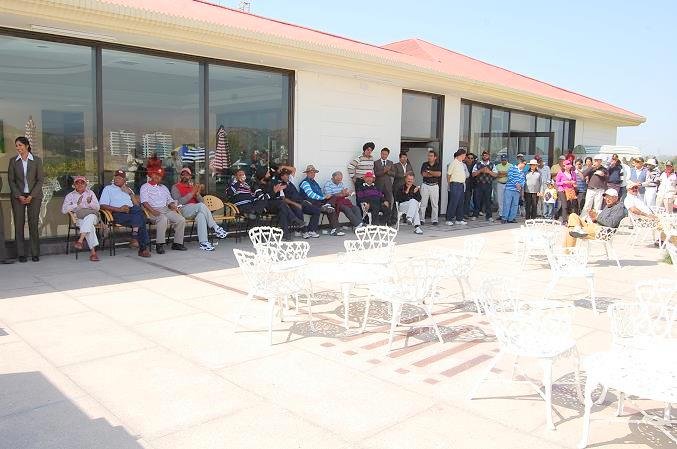 Swimming Pool - A state of the art swimming pool has already been planned and will be available for the members very soon.
---
Restaurant - A multi cuisine restaurant with most exciting interiors is frequented by members and guests more often, due to availability of exotic and appetizing food.
Lounge - Airconditioned lounge equipped with the modern and comfortable couch is a most appropriate place for members to relax and loosen up . It provides a scenic view of the lush green lawns and colourful fountains outside.
Bar - A round bar with psychedelic light effects compels a person to always have an additional drink. Bar tenders are expert in making all sorts of cocktails and mocktails.
Party Hall - A spacious party hall is available for members to arrange private parties at a very nominal charge.
Bags Room - A secure place for the golf kit having personalized lockers.